"The best team lost"
Spurs manager Jose Mourinho told Liverpool manager Jurgen Klopp that "The best team lost" at Anfield in the Premier League on Wednesday night, and statistics say he could be right.
Spurs visited the reigning champions in a game that would determine who would rank first in the Premier League table, but it was Liverpool who finished at the top of the division after Roberto Firmino headed home with a goal from victory in the 89th minute.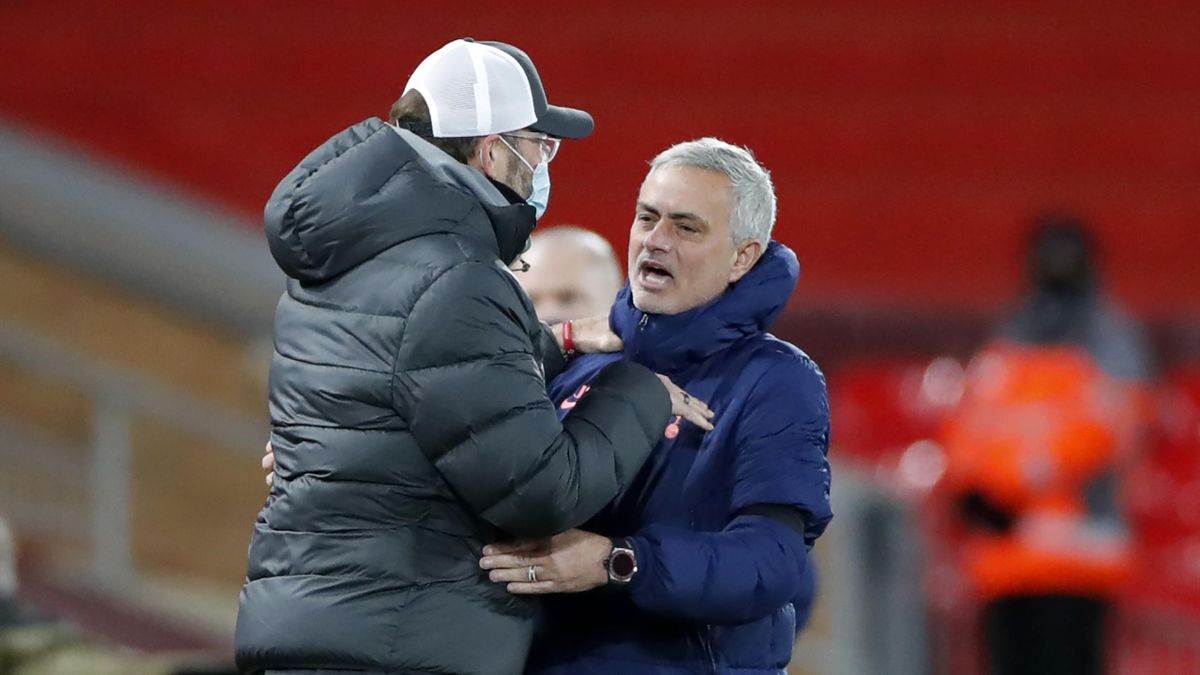 Mourinho was seen disappointed in the 2-1 loss after the final whistle. Besides telling Klopp directly that his Spurs team was the best team, he later insisted to reporters that he wouldn't even be happy with a draw.
I don't think even a draw would have left us with the best taste because we had them there to win

– Jose Mourinho to reporters post-match
Liverpool defender Trent Alexander-Arnold has already responded to the claim on his Instagram account, captioning an image of the Reds celebrating Firmino's late goal with the message "Best team won."
And a quick look at the starting statistics suggests that Liverpool were the best team at Anfield. They had 17 shots to the Spurs eight, enjoyed 76% possession versus 24% of the visitors, completed a higher percentage of their passes, dribbled more, won more headers, and took more corners.
However, more detailed statistics paint a slightly different story. While Spurs only had eight Liverpool goal attempts, four of them were categorized as "great chances" compared to none of the Reds.
Also read THFC All or Nothing – A documentary that focuses on winning tactics of 'The Special One'
Nonetheless, they certainly give genuine content to Mourinho's statement that his team should have won, proving that Liverpool had a bit of luck taking all three points on Wednesday night.
However, there is only one stat that really matters: the score, which ultimately favored Liverpool.
Check out : El Classico 2020 – BAR v RMA – Zidane's masterclass paid off with a well-deserved win!