Koeman's Barca
The Koeman era has started. No one knows how long it will last, yes, but it has started relatively well. Two impressive victories were followed by a somewhat frustrating draw at home, against a well-trained Sevilla.
Also read FC Barcelona's New Coach Ronald Koeman might win them trophies in 2021!!
Some of Barça's recurring problems did begin to manifest themselves in that match, especially their nervousness to close a match, and their dependence on Lionel Messi to initiate attacks. However, it has been promising. While Barca failed to attract all of their transfer targets to the club in a timely manner, the team is in a decent position in terms of depth and tactics.
Coach's strategy
Ronald Koeman has persisted with his tiered build and 4-2-3-1 has sought to focus on more direct playing opportunities, compared to the slower build under Quique Setien. Additionally, he seems to emphasize close man-to-man pressure with an emphasis on closing the gap between individual players. The key to this press has been the double pivot, along with the two attacking central.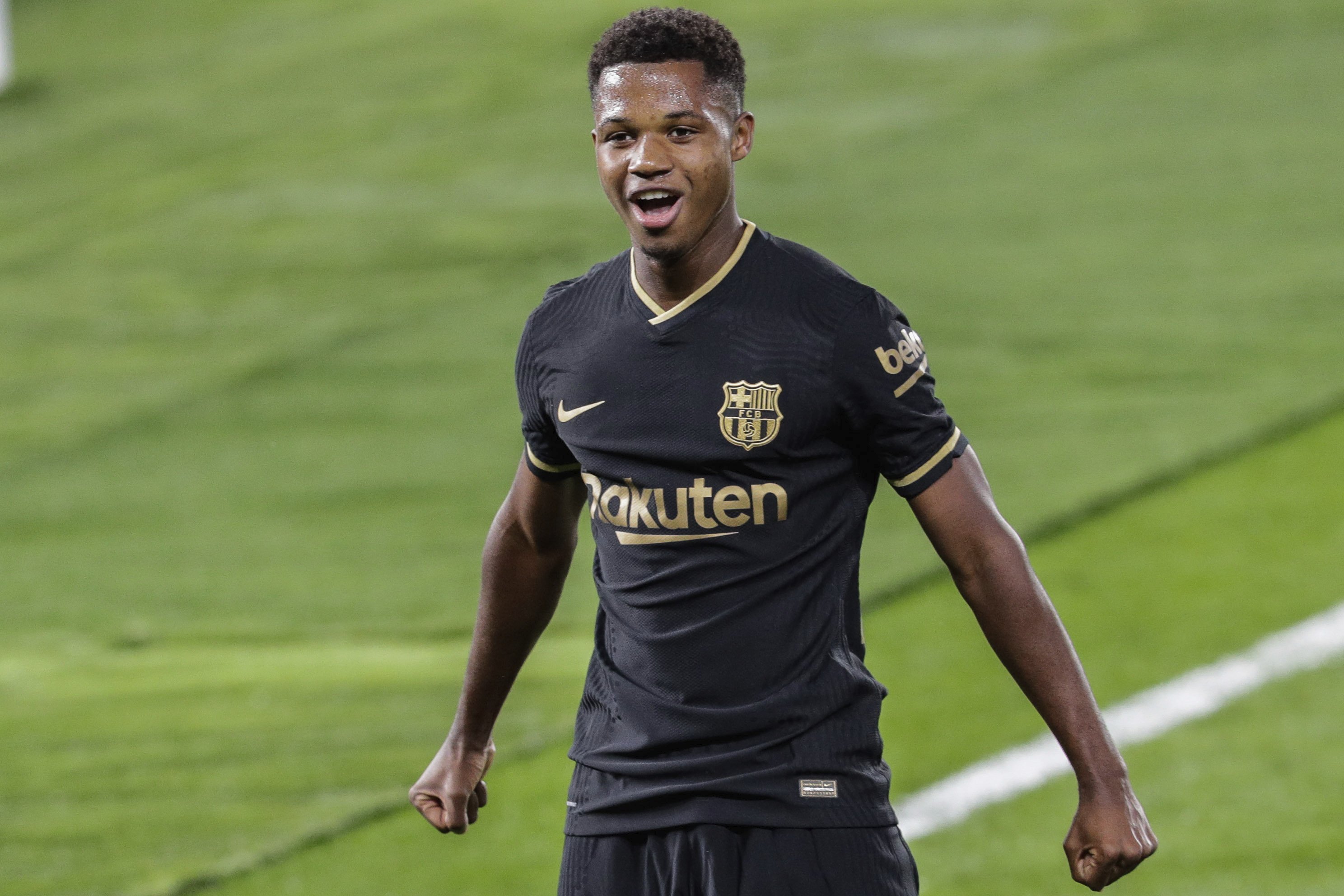 Also read Ansu Fati starts his International career with a goal – Spain vs Ukraine – UEFA Nations League 2020!!
Lionel Messi and Philippe Coutinho have often functioned as central press triggers, with Sergio Busquets and Frenkie de Jong often cleaning up and doubling down the resulting receivers. This pressure is really key to Koeman's game, which focuses on quick losses and moving attacks against the progress of the game. There is less emphasis on absolute possession, but closer positioning between players means that the line is as high as usual.
This slight shift towards frankness, and the seemingly permanent addition of Ansu Fati, has made the team seem more cohesive and less closed. This, in turn, has led to early signs of independence from the Messi-based attacking game.
Bar vs Sev
This was especially evident in the first two games, where the collective game was better and less so in the draw against Sevilla. In the Sevilla match, Barça panicked when they couldn't score and started kicking the ball to Messi. It shows that there is still work to be done. Koeman is making progress, but there are significant shortcomings on the list, many of which are beyond the coach's reach.
Also read Sevilla FC – 6 times undeniable UEL Champions!
For the fans :
The important thing for the culés is to temper the expectations. This is a team in transition and is patient. Koeman himself should seek blood in young people while maintaining a healthy balance between progress and results. That would be more than ideal. Just remember, 8-2 wasn't that long ago.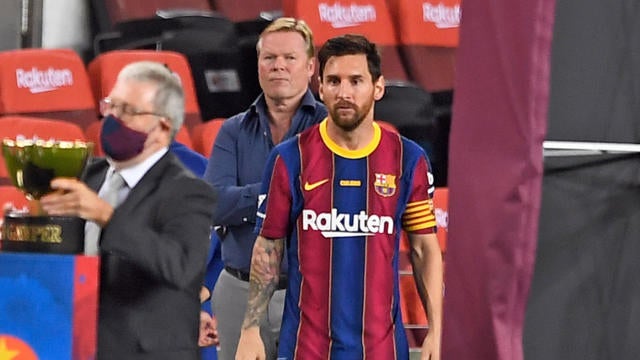 What happened in the transfer window!?
Francisco Trincão, Pedri, Sergino Dest, and Miralem Pjanić are all new. Coutinho also seems ready for a bigger role. It is about patience, and the culés do not usually have that.
Check out : Treble winners in the history of Football so far – ft. 7 famous and dominant clubs!!